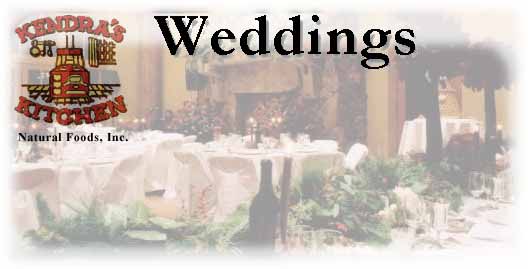 Serving the southwest region since 1987 - Montrose and Colorado Wine Country, Telluride, Mt. Village, Ouray, Ridgway, Silverton, Moab and Aspen
New Orleans, New York City, The Hamptons

World Wide Chef Services Available
Weddings and Wedding Planner.



A resident since 1987, Kendra, can provide you with a range of choices from themed Colorado Cowboy BBQ, a Victorian Train Ride and a Horse Drawn Carriage Ride to a Lavish Banquet Hall.
Lorenzo Building in Telluride to an Elegant Seated Dinner Reception in a Mt. Village Ski in/ Ski Out Estate of the Castlewood.
Montrose, the Renovated Ute Indian Museum.

Kendra's Kitchen provides the highest caliber of wedding catering from 20-150 people.

We specialize in Southwest French Fusion cuisine® or Classic French,
Colorado Cuisine & BBQ's.
We have a vast selection of table settings from Silver family heirlooms to Cowboy BBQware to help create the perfect ambience for your event.





Catering/ Farm to Table Cuisine exclusively prepared by Chef Kendra Wilcox.


Telluride, Colorado Weddings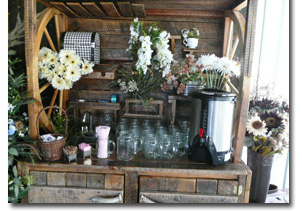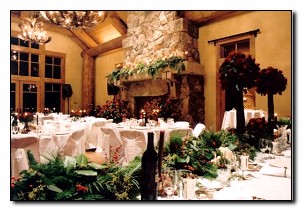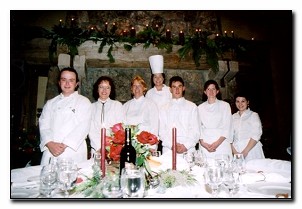 Menu Selections ...
Brunch Menu
Classic Colorado Barbeque
Southwest French Fusion Cuisine Lamb Dinner
Southwest French Fusion - Stations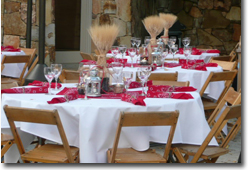 "I want to take a moment to say thank you again for the wonderful dinner this past Friday. You and your team were truly incredible and really made our evening wonderful with all of your yummy food and superior customer service to everyone in attendance". Sue Lake
BBQ Rehearsal Dinner Sept. 2012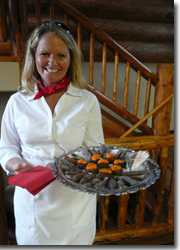 Blue Cornmeal Coated Serranos & Jalepenos filled with Colorado Goat Cheese
Chile & Lime Crabmeat Balls with a Roasted Red Pepper Sauce
Superior Service at Your Service!
We have a selection of sites to host your wedding ...
Beaumont Hotel in Ouray, Colorado - Kendra Wilcox listed as # One Preferered Chef.
Ophir, Colorado, Ophir Retreat hosted by Lady Harley Brooke-Hitchings.
Mount Royal Airpark www.mtroyalairpark.com
Telluride Elks Lodge
The Castlewood Estate - in Mountain Village
A selection of private homes & ranches throughout the state
Take the Narrow Gauge Railroad to Silverton, Colorado to a restored Victorian Hall & Hotel... an ideal setting for a wedding!
Ute Indian Museum, Montrose

Some ideas ...
We may also serve as a Wedding Planner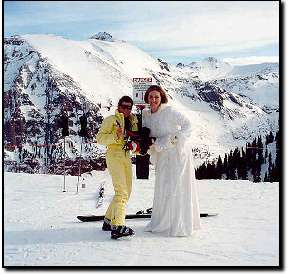 Winner of Martha Stewart's Weddings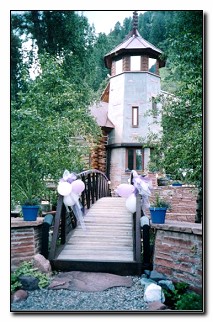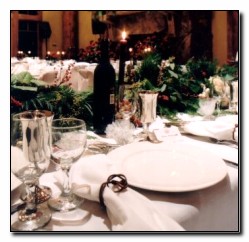 Bridal Gifts:
Cooking Class dinner party for bridesmaids - Southwest French Fusion Cuisine - Healthy Gourmet.
Gift Packs with Healthy Gourmet Food Products from Kendra's Kitchen Click here to order.

We have a non refundable due upon reservation for catering services for your Wedding.